Omega Ltd. Productions Adult comix web site
Dragon Erotica
---
ERA DRAGON
Stories and Characters by Era Dragon

---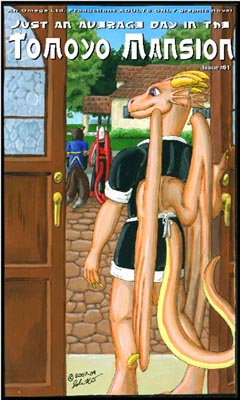 JUST ANOTHER DAY IN THE TOMOYO MANSION TOM-01
A new author's tale of the things D'narl, a herm dragon, and the maids of Tomoyo Mansion do while Era and Makoto are at school. Color.

19 pages

$2.00 as RAR file.
















HEART PHEROMONE HP-01
Jessica and Sonia are mixing up a special, potent, perfume when Jessica accidently drops it causing the pheromone based fumes to spread all over Kyera's business. Black and white.
23 pages
$2.00 as RAR file.