Omega Ltd. Productions Adult comix web site

YokoDragon
Based on the legends of the Skywatcher Clan

---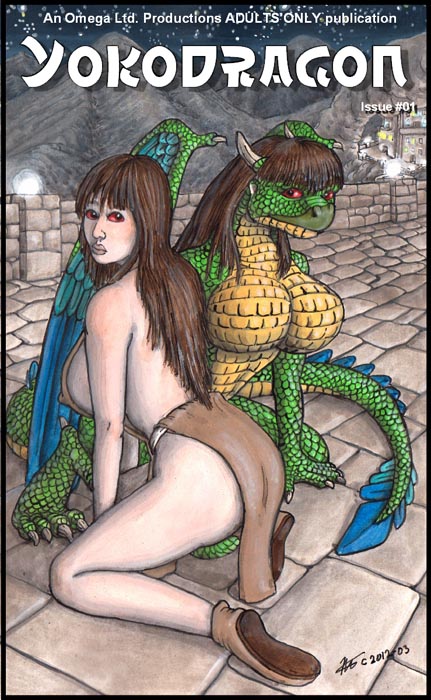 YOKODRAGON #1
Based onSkywatcher Clan tribal legends.
Yoko is a hybrid dragon dragon, born to a human female and a male dragon as part of an ancient society that has been trying to prevent the extinction of the dragons. With hir father, the last known male dragon gone, Yoko is left behind with the humans to breed more dragons. Yoko has the ability to take on a human form, for the most part, and being a hermaphrodite should be able to produce a number of offspring with the specially trained humans who volunteer for the program.
ADULTS ONLY- This issue contains nudity, strong sexual content, mating scenes and incest.
24 pages color cover, Black and white interior digest.