SHIKOKU OF THE KITSUNE TRIBE
Based on the legends of the Skywatcher Clan

---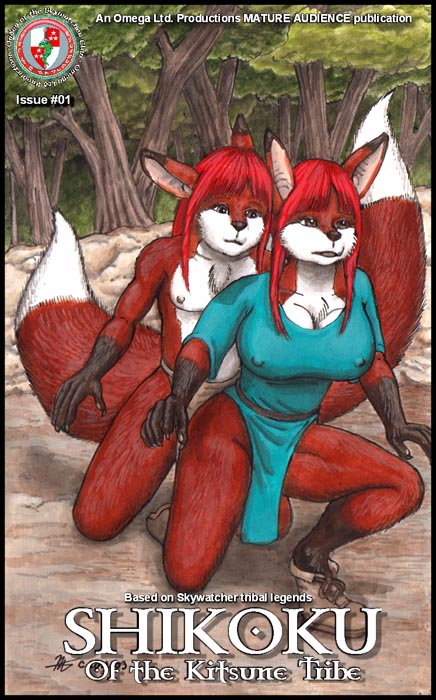 SHIKOKU OF THE KITSUNE TRIBE #1
This comic is based on Skywatcher Clan tribal legends.
Shikoku and Kiru are definitely not normal teens, they are the hybrid children of a Kitsune and a human female. Every weekend, the twins spend time with their father as kitsunes in an alternate universe learning to be kitsune. The rest of the week the twins are with their mother in human form. As they prepare to pass into maturity, by kitsune standards, both find it difficult to maintain their human appearence.
24 pages color digest.
For MATURE AUDIENCES. Contains exposed breasts, grouping, fondling, sucking, sexual content, adult situations and incest.