Kemopetrol squad - extra info : Trench Wars
<--Back
Subspace has all kinds of different zones where you can play. However, SSCU Trench Wars seems to be the only successful arena using all the features of this great game. TW requires much skill, accuracy and team work. You don't stand a chance without knowing the best places and the best strategies to destroy the enemies before they complete their intentions to do the same to you.
Basically 2 teams are fighting for the same goal, to obtain and hold the base. Its a heavy job to keep to base owned since the enemy is furious to get it back. Only by owning the base you can get points.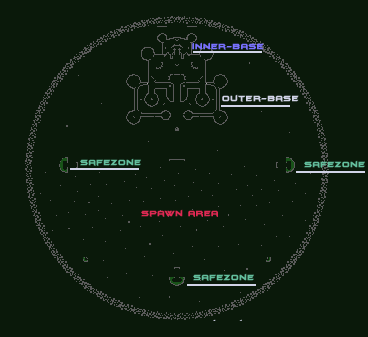 Related : Statistics, Trenchwars.org.